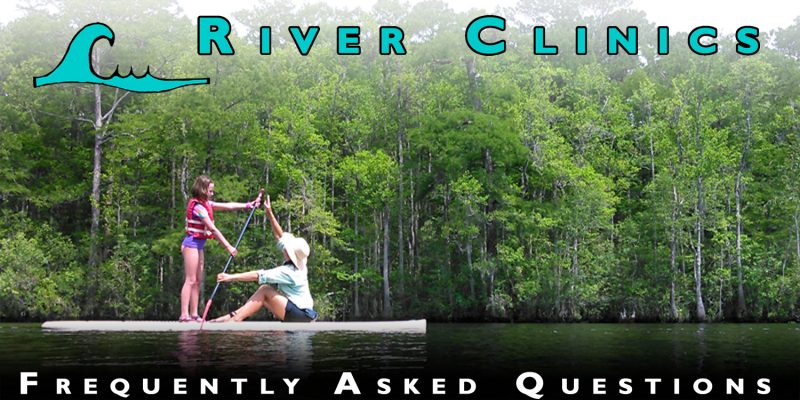 The Carolina Waterman River Clinic is a free program connecting our local youth with their local rivers.
River Clinics last around 3 hours and focus on:
River/Boating Safety (Sun Protection, Basic First Aid, Hazards, Weather, etc.)
Tides/Currents/Winds (Forces affecting the river water)
The Nature of the Waccamaw (Wildlife, Flowers, Trees, Birds, Reptiles, etc.)
Boater's Education: Paddling Basics (Nomenclature, Paddling, Standing, Falling, etc.)
Stewardship (Protecting Our Public Waters)
This program is meant to provide free opportunities for the youth in our community to experience their local public waters.
Because the Paddleboard was designated a "non-motorized vessel" in this setting by the U.S. Coast Guard, and considering most of our participants are experiencing a paddleboard for the first time, our "Paddleboard Lessons" could also be considered non-motorized boater's education courses.
We start by meeting at a Public Waters Access Point, for this program that is Peachtree Landing. After unloading our non-motorized vessels we conduct a brief "land-lesson", and then we get "underway" on the Public Waters of South Carolina, namely the Waccamaw River. While "underway" there will be two instructors escorting your children for the duration of the experience. Our Instructors are First Aid/CPR Certified with the American Red Cross and have over 2000 hours of combined Paddleboard Instructor experience at this very location. Upon returning to land the Instructors will recap the experience, after which they will rinse and load of all of the equipment and return to home base.
When: Click HERE for Calendar
Our River Clinics are conducted 1 Friday morning every Month from 9am-12pm. See the calendar for exact dates.
Where: Click HERE for Location
Our River Clinics are conducted on the Public Waters of South Carolina. As a nonprofit organization, we do no have the budget to lease/own waterfront property. We rely solely on the availability of designated Public Water Access Points in order to access the public waters.
We park at the Peachtree Landing Public Water Access Point which is located at the very end of Peachtree Road in Socastee, SC. From there we unload our U.S. Coast Guard classified "vessels" (or boats), conduct a brief "Land Lesson", and then we get "underway" on the Public Waters of South Carolina.
The Founders of the Carolina Waterman, Trent & Meghan, are also the River Clinic Instructors!
Trent & Meghan are First Aid/CPR Certified with the American Red Cross and have over 2000 hours of combined Instructor experience on our local public waters.
"We are passionately committed to connecting people with our local waters. That means teaching them to respect, protect, and enjoy the waters. Helping people understand the value of personal experiences on our public waters, and the important role those public waters directly play in the health of our community and it's residents." ~ Trent & Meghan
Our River Clinics benefit the community by providing free opportunities for our local youth to experience their local public waters. During this program our local youth learn about:
Boating Safety
Paddling Safety
Paddleboarding 101
Waccamaw River
Waccamaw National Wildlife Refuge
Wildlife
These experiences are designed to educate our local youth about their local public waters and how to safely experience those waters. Through fun and educational experiences we are able to connect kids with their natural environment which improves attitude, perspective, teaches valuable life skills, and builds confidence and a sense of pride for their community.
The simple answer, we need to know how many kids we're expecting.
Coordinating a free activity takes a lot of planning and preparation. Knowing some basic information about our participants, making sure they know when to show up and where to go, and making sure liability waivers are all completed and submitted are all elements that go in to conducting this program.
A weeks notice is just barely enough for us to coordinate a smooth River Clinic. Please be considerate of that need if you wish to bring your child for a Carolina Waterman Free River Clinic.