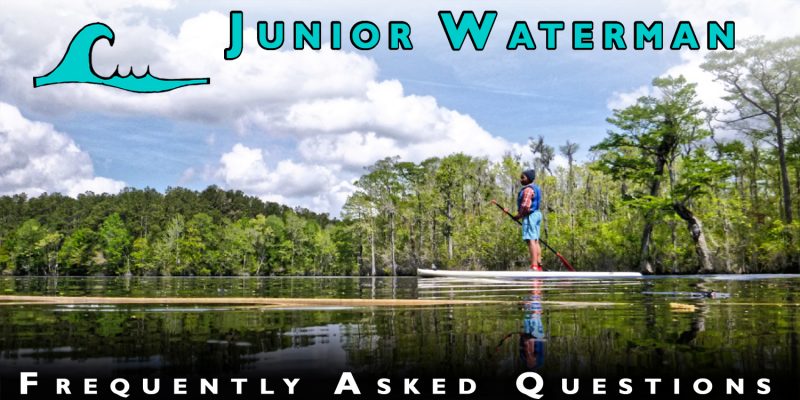 The Junior Waterman Program is designed for our Local Youth (13-17 years of age).
This is a mentorship program which provides a limited number of local youth the opportunity to pursue advanced training and regular community service hours, while also learning valuable skills relating to careers on the water.
The Junior Waterman is a structured program that requires at least a 7 Session Commitment
This Program begins in 2020 and schedules events once a month from March - October. The specific dates will be announced at least 2 weeks prior the event date.
Our meeting location will depend on the activity scheduled for each event. The location will be announced at least 2 weeks prior the event date. The application period opens October 01, 2019. The last day for your child to submit their application for the 2020 Jr. Waterman Program is December 15, 2019.
This is a recurring program with events scheduled throughout the year. Applications for this program are accepted from:
Oct. 01, 2019 - December 15, 2019.
The Jr. Waterman is only offering 1 Jr. Waterman Class for 2020.
The 2020 Class will meet once a month from March - October, 2020. Perfect Attendance is mandatory to stay in the program.
The Founders of the Carolina Waterman, Trent & Meghan, are also the Jr. Waterman Program Directors!
Trent & Meghan are First Aid/CPR Certified with the American Red Cross and have over 2000 hours of combined Instructor experience on the waters of our community.
"We are passionately committed to connecting people with our local waters. That means teaching them to respect, protect, and enjoy the waters. Helping people understand the value of personal experiences on our public waters, and the important role those public waters directly play in the health of our community and it's residents." ~ Trent & Meghan
The Jr. Waterman program is designed to train our local youth in life skills both on and off the water. This program instills training through hands on experiences that teach our local youth a variety of disciplines for a healthy life interacting with their Public Waters.
As participants in our Jr. Waterman Program, our local youth will learn primarily about being safe in, on, and around the water. Our activities include things like swimming, surfing, and paddleboarding, litter cleanups, basic First Aid/CPR, as well as learning about VHF Marine Radio Frequencies, Local/State/Federal Laws governing the Public Waters, and much more!
All of these experiences help our local youth learn valuable life skills that can directly lead to career opportunities in a variety of industries. Through these experiences our local youth are also gaining a sense of pride for their community and it's precious natural resources, resources which are the lifeblood of our community.
Our Jr. Waterman Program is a structured program that requires passionate and dedicated youth in order to function. The application process is intended to discover those individuals living in our community that are the most interested in participating in this program. To learn more about this program please click the button below!