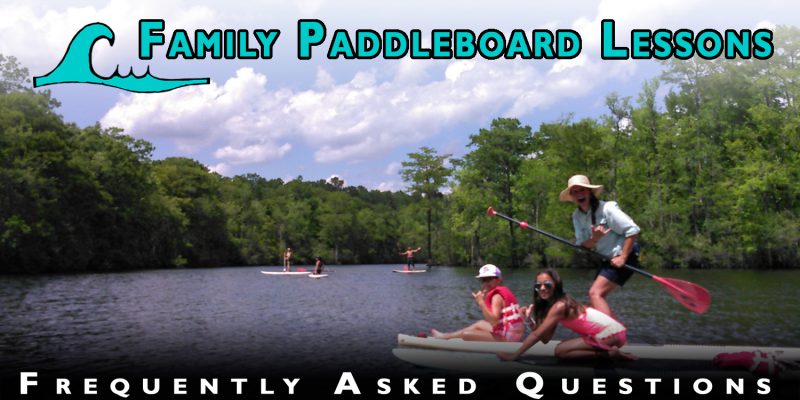 Our Family Paddleboard Lessons are fun and supervised non-motorized boating experiences in Myrtle Beach, South Carolina. They last right around 2 hours and are built to teach families all about our Waccamaw River, paddling, safety, wildlife, and more! Things to know:
This is a family minded organization...we take pictures - Dress Codes Apply
This activity exposes you to direct Sunlight - Dress Codes Apply
This is a physical activity and can include some gnarly wipeouts - Dress Codes Apply
All participants must complete liability waivers, dress appropriately, and be prepared to have a blast on the river with the Carolina Waterman.
When: Click HERE for Calendar
Family Paddleboard Lessons MUST be scheduled at least 48 Hours in advance. We do not have the availability to accommodate last minute needs, availability is First Come/First Serve...So sign up for your Family Paddleboard Lesson Today!
Where: Click HERE for Location
Our Family Paddleboard Lessons are conducted on the Public Waters of South Carolina. As a nonprofit organization, we do not have the budget to lease/own waterfront property. We rely solely on the availability of designated Public Water Access Points in order to access the public waters.
We park at the Peachtree Landing Public Water Access Point, which is located at the very end of Peachtree Road in Socastee, SC. From there we unload our U.S. Coast Guard classified "vessels" (or boats), conduct a brief "Land Lesson", and then we get "underway" on the Public Waters of South Carolina.
Yes...and No.
Because the Paddleboard was designated as a "non-motorized vessel" in this setting by the U.S. Coast Guard, and considering most of our participants are experiencing a paddleboard for the first time, our "Paddleboard Lesson" could also be considered a non-motorized boater's education course.
Yes, it is a wise choice to have trained Instructors present for the duration of your paddleboarding experience. We strongly recommend inexperienced individuals DO NOT rent equipment without a trained Instructor (or Guide) present.
No, we do not rent equipment to the general public. Please appreciate the value of having trained and experienced instructors present for any activity conducted on the Public Waters of South Carolina.
The Founders of the Carolina Waterman, Trent & Meghan, are also the Family Paddleboard Lesson Instructors!
Trent & Meghan are First Aid/CPR Certified with the American Red Cross and have over 2000 hours of combined Instructor experience on our local public waters.
"We are passionately committed to connecting people with our local waters. That means teaching them to respect, protect, and enjoy the waters. We're helping people understand the value of personal experiences on our public waters, and the important role those public waters directly play in the health of our community and it's residents." ~ Trent & Meghan
Family Paddleboard Lessons connects our residents and visitors to the waters of Atlantic Ocean in a safe and responsible way. We adhere to the rules and regulations governing the Public Waters.
Safety is a primary focus in our Family Paddleboard Lessons, as well as educating people about our natural resources, the navigable waters, boating, and the local wildlife! We are a licensed and insured 501(c)(3) organization.
The program fee paid for Family Paddleboard Lessons directly supports a variety of free programs designed to connect our local youth with their local waters. Many of those youth would not otherwise have opportunities to experience their local public waters.
Because we are currently operating with 100% volunteer staff, and we are trying to focus on building the availability of our free programs, we are limiting our Family Paddleboard Lesson availability.
You must sign up for this program at least 48 Hours in advance.